Mark Your Calendars for the 2020 PCA Virtual Conference!
Innovation and Creativity in the Counseling Relationship
October 2 - 4, 2020
TENTATIVE AGENDA
| | |
| --- | --- |
| Friday, Oct 2, 2020: | |
| 9:00 am - 12:30 pm | PCA Board Meeting |
| 1:00 - 4:00 pm | PS-SAIGE Pre-Conference Learning Institute |
| 4:00 - 4:30 pm | Conference Orientation/Welcome (President Steve Kuniak) |
| 4:30 - 5:00 pm | PCA Leadership Opportunities |
| 5:00 - 6:00 pm | Virtual Happy Hour with Divisions |
| Saturday, Oct 3, 2020: | |
| 9:00 - 10:00 am | Keynote Speaker (Delmonico) |
| 10:15 - 11:15 am | Round Table Discussions |
| 11:30 am - 1:00 pm | Awards Ceremony |
| 1:30 - 2:30 pm | Division & Chapter Panel/Presentations |
| 3:00 - 4:00 pm | Government Relations/Advocacy Town Hall |
| 4:00 - 5:00 pm | Division Meetings |
| 5:00 - 6:00 pm | Virtual Opening Day Hang Out Celebrations |
| Sunday, Oct 4, 2020: | |
| 9:00 am - 12:00 pm | Ethics Training (Duggan) |
| 1:00 - 2:00 pm | Suicide QPR Training |
KEYNOTE SPEAKER
PCA is pleased to confirm Dr. David Delmonico, a Nationally Certified Counselor, Approved Clinical Supervisor, and Professor at Duquesne University as the keynote speaker for the 2020 Virtual Conference. Delmonico will present: Stop Talking Clients to Death: Promoting Change through Creative Treatment.
Although "talk therapy" can be helpful for many clients, others need to be engaged in the treatment process to promote long-lasting change. While concepts can be learned in a counseling session, adult learning theory suggests that "anchoring" ideas to visual, auditory, or kinesthetic activities promotes longer retention and increases the likelihood applying the concept in real life. This keynote address will introduce how creativity and science can combine to increase client awareness and promote the change process. Specific tools and techniques will be introduced in a broader context of encouraging professional counselors to think outside of the box when engaging clients in treatment. Special attention will be given to fostering creative change when using telecounseling as the primary modality of treatment given the current Covid‑19 pandemic.
ETHICS PRESENTER
PCA welcomes John P. Duggan, MA Th, EdD, LPC, LCPC, Senior Manager of Continuing and Professional Education, Center for Knowledge and Learning for the American Counseling Association. He earned a Doctor of Education in Counselor Education and Supervision at Argosy University, Northern Virginia (CACREP). Dr. Duggan is also a graduate of Marymount University in Arlington, VA, with an MA in Counseling Psychology (CACREP) and of the Washington Theological Union in Washington, DC, with an MA in Theology. He frequently guest lectures on humanistic-existential issues in counseling, ethics, ethical practice, private practice management, risk management, and clinical care. As an adjunct assistant professor in counseling, Dr. Duggan teaches ethics and professional orientation, advanced ethics, and law, human development, theories of counseling, multicultural and diversity issues in counseling, psychopathology, diagnostics, internship in counseling, and other graduate-level clinical mental health and school counseling courses.
SUICIDE QPR TRAINING PRESENTER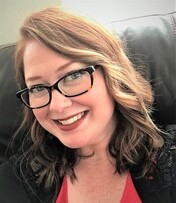 The Suicide QPR Training will be presented by Abra (McClure) Kuniak. Abra has her Master of Science in Counseling Psychology (MSCP) from Chatham University and is a LPC in the state of Pennsylvania. She has experience working with children, adolescents, adults, couples, families, and geriatrics.
Abra has worked in a variety of different settings including inpatient and outpatient neuropsychiatric assessment, outpatient community mental health, crisis intervention, in home services such as Wraparound BHRS and Family Based, the school setting, and private practice. Abra has specific training in QPR (Question Persuade Refer train the trainer), CISM (Critical Incident Stress Management), and DCORT (Disaster Crisis Outreach and Refer Team). She is the Team Lead (assistant manager) of a Pennsylvania county crisis intervention program and is also on the county's DCORT team. Abra also performs CISM in the hospital system in which she works. Abra's experience aids in decreasing crisis events and the impact of traumatic events.
2020 PCA CONFERENCE COMMITTEE
Conference Coordinator: Nellie Scanlon
Logistics: Derek Parker
Programs: Melanie Kautzman-East and Nicole Johnson
Conference E-Mail for Questions: pca.programs@gmail.com
Registration Questions: pcainfo@pacounseling.org
REGISTRATION
Registration may be done online using credit cards or by using the printable registration form for check payments.
PCA Virtual Conference Registration Printable Form
Members will be prompted to log in to their member record in order to receive the membership discounts. Non-members will need to establish an new account in order to register. Considering joining PCA first before registering to get the member discounts! Membership can also be done online at:
Please allow 3 days for processing in order to receive the member discounts for conference registration.
SPONSOR OPTIONS
PCA is offering excellent options to market services to virtual conference attendees. Please click below for the sponsorship registration form:
CONTINUING EDUCATION
This event includes 11 contact hours of continuing education. Please indicate on the registration form which certificate(s) you need. Certificates will be sent after the event via e-mail.
The Pennsylvania Counseling Association has been approved by NBCC as an Approved Continuing Education Provider ACEP No. 2039. Programs that do not qualify for NBCC credit are clearly identified. The Pennsylvania Counseling Association is solely responsible for all aspects of the program.
PCA Event Attendance Disclaimer
Registration and attendance at, or participation in, the Pennsylvania Counseling Association (PCA) conferences, meetings, and events constitutes an agreement by the registrant to PCA for use and distribution, now and in the future, of the registrant or attendees' image or voice in photographs, videotapes, electronic reproductions and audio of such events and activities to illustrate and promote the PCA experience and products.
Save
Save